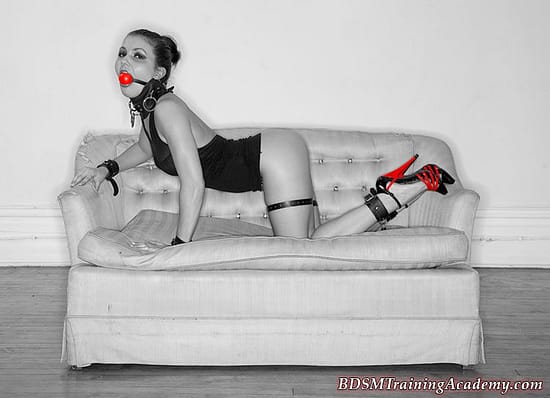 Beautiful lil submissive had a very shiny gag. And if you ever saw it you would even say it glows. All of the vanilla people used to laugh and call her names. They never let O/our sub join in any boring games.
Then one foggy Fetish night Klaus came to say:
"Sub with your gag so bright, won't you lead My Kinky scene tonight?" Then all the people loved her, as they shouted out in bliss. Beautiful red gagged submissive you'll go down in history
Wishing E/everyone all the best for the holidays
Master Bishop & The BDSM Training Team
P.S. What do you think of My little poem?
The founder of the BDSM Training Academy. Master Bishop has been involved in the Dominant/submissive lifestyle for over 12 years. With a love for education both learning and teaching, Master Bishop has passed on his knowledge and experience to others entering into the BDSM lifestyle for over 8 years. Join Master Bishop on Google+