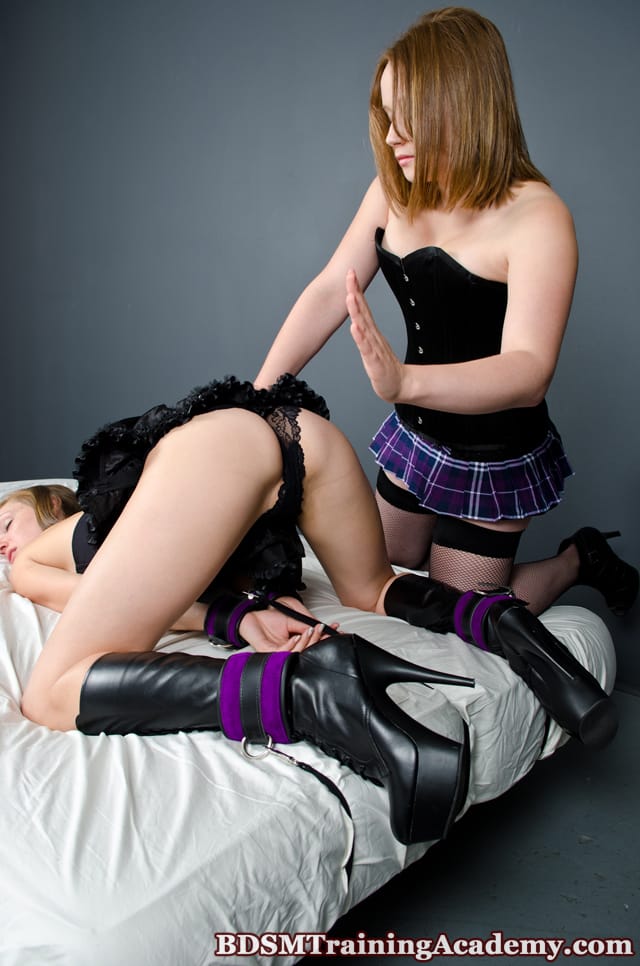 As I walked through the door I was greeted by the most beautiful site. My slave kneeling before the door, hands held behind her back and eyes starring at the floor. she was dressed in her finest collar, a beautiful waist cincher, no panties and high heels.
Bowing before Me, with her hands extended in front of her, My slave requested if there was anything she could do for Me. As she said this I noticed that her ass was shaking back and forth ever so slightly. Upon further and closer inspection of her body and My slave holes, I noticed that she was much hotter and wetter then she usually is upon greeting Me.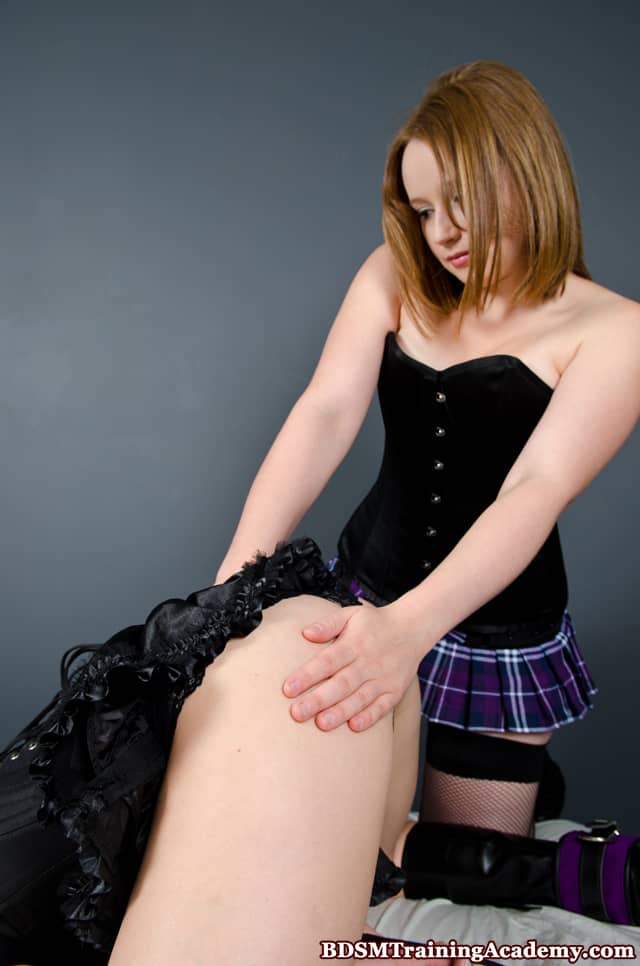 Attaching her leash to her collar, I decided to lead her into the living room for further interrogation. Having her stand in inspection position, I asked My little submissive why she appeared wetter then usual.
It turns out, she had come across an old picture of Me spanking her and just that image brought back all those sensations. All she wanted was the sharp sting of My hand on her soft naked bottom. She had in fact been kneeling in front of the door for the last hour, hoping I would spank her the minute I stepped through that door.
While normally I don't bow to peer pressure, I must admit, I was in the mood to spank that round ass of hers.
I lead her to the bedroom, instructed her to get on her knees on top of the bed and slide her hands between her legs. I proceeded to shackle each limb, pulling her legs apart and attaching them to opposite bed posts. her hands were attached to a single attachment point in the middle of the bed frame. There was no slack, she was helpless to move as her face was forced into the bed, and her bottom was stuck straight up in the air.
Sliding My fingers ever so gently along the skin of her ass, I made My slave tell Me what she wanted. When I wouldn't give it to her, she begged Me to give her what she had been waiting for. I continued to deny her, causing her to squirm even more.
I kissed and licked her beautiful ass and with each gentle caress I could see her asshole winking at Me and hear how wet she was as her ass struggled in the air. With that, I knew she was ready for a spanking. Keeping one hand on top of her ass, I raised My right hand and formed My fingers and palm into the shape of a small bowl. Bringing My hand down and across to the underside of her ass.
With just that one soft gentle spank, a loud sign was realized from between her lips, as she gasped "Thank You, Master"
I continued to swing My arm, randomly switching between her two perfect cheeks. As My hand struck her flesh, I could see the redness grow and feel the heat intensify. Her beautiful cherry red cheeks moved in motion with each impact and her signs turned into whimpers with each new blow. Finally with one last sting, I stopped the spanking and returned to the gentle touch. Feeling her bottom throb with each pump of blood into her newly swollen ass.
Undoing each cuff, and sliding in next to her, I held her within My arms and I could tell from each breath she took that she was happy.
I hope you liked the story and the photos, let Me know what you think by leaving a comment below.
Regards,
Master Bishop