Fetish Clothes For All Shapes And Sizes
So You Can Express Yourself The Way You Want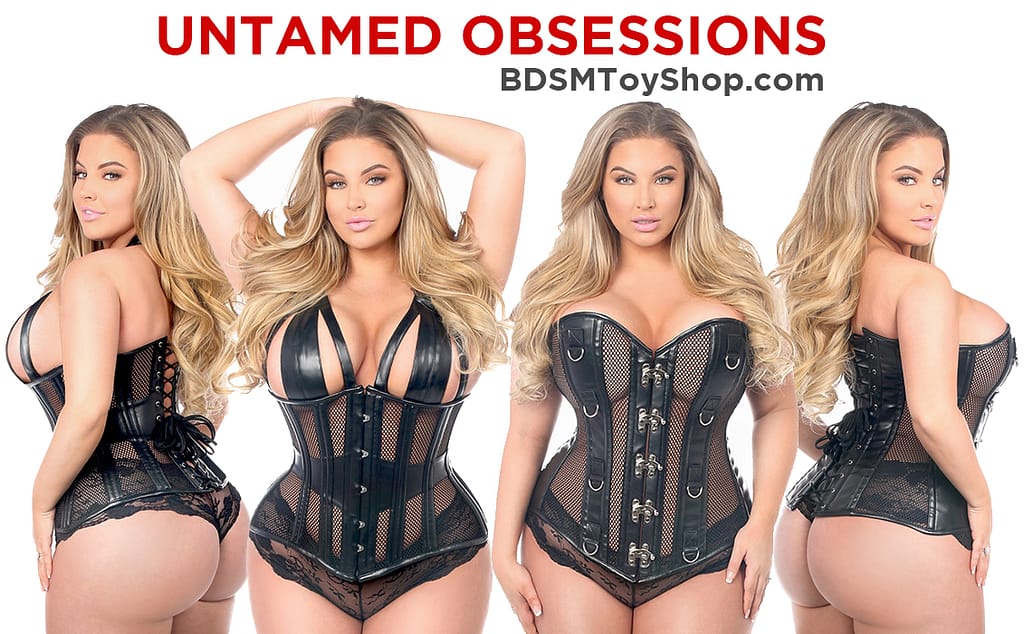 Nothing reveals the elegant curves of a woman like a steel boned corset. That gorgeous silhouette shape accented by seams and bone channels naturally draws in every eye in the room.
The corset will do all the talking for you as it takes on your true nature. The fabric wraps around your body like a second skin allowing you to reveal your self to the world. Your inner kinks made whole and real for all to savor. Your confidence will exude to show lucky enough to witness it and all you have to do is just be present.
Let Your Corset Do All The Hard Work For You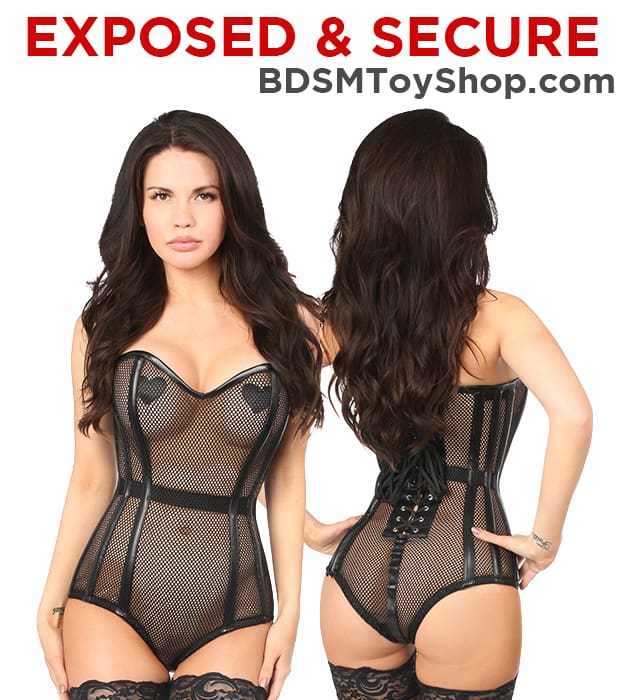 So many ideas come to mind when I see this steel boned corseted romper.
Dommes:
Let your submissive see everything! Let them pine and languish as they behold you in all your glory.Allow them to see you, smell you but never never be able to touch you.
Watch them collapse into a pathetic aching puddle as they realize there is no way to have what they so desperately desire.
Your body belongs to you and they will never get to have it. No matter how much they beg, plead and cry for it. Just sit back and watch!
Submissives:
Dominants keep your submissive exposed while they remain confined and protected as the mesh romper encases their body. No matter how much they try their body will be off limits. They will have to earn the right to be freed from this romper to receive the pleasure they so desperately long for.
In the mean time this confining corset romper still gives the submissive enough mobility to elegantly perform any other kind of service your devious mind might have in store.
Let this romper make Your Scenes
Need Something A Little More Formal…
But Risky Enough To Raise A Few Eyebrows
More than just eyebrows will raise when you walk into the room.
The elegance and beauty of these dresses were designed with the express purpose of allowing Y/your natural beauty to out shine all those around you.
Whether you want to express the beauty and power of a strong Dominatrix or showcase the elegance and sensuality of an obedient submissive. Nobody will be left wondering about your desires, as all stand in awe while you express your naughty intentions. These gorgeous dresses will match and fit to your kinks and desires.
Domme's allow those subs to see your elegant curves as they are revealed, but don't let them see anything else unless you choose too. With just a little twist you can allow them the slightest peek to motivate their continued devotion.
Submissives can carry themselves with their chin held high in a classic submissive uniform that will show off their body for their Dominant while also providing easy access whenever their Dominant may decide.
Let Your Clothes Do All The Talking
W/we constantly are looking for new fetish clothes, lingerie and outfits to match BDSM desires and roles. W/we add new items every month, so For more clothes designed to Empower Y/you and heighten Y/your desires make sure you always go to