One of the biggest and hardest lessons for anybody to learn in life is patience.
Many submissives struggle with patience when it comes to their training and when it comes with themselves. So many want to know everything there is instantly and then become frustrated with themselves when they make mistakes. A very important skill for a submissive to follow is not being so hard of yourself. A sub must realize:
all new things take time to learn.
not everything can be learned in a day.
mistakes will happen that is part of the learning process.
Getting frustrated and upset with yourself does not help you become a better submissive. Be patient with yourself.
Be patient with your Dominant. I know W/we want to believe that your Dominant makes no mistakes and is all knowing, but they are human and have flaws. Training might not be exactly how you pictured it would be and when you want it, but if you know and trust that your Dominant has your best interests at heart than a little bit of communication and patience can go a long way.
Dominants must have patience at all times. Dominants should lead by example and if a Dominant can't have patience for a submissive how can they expect a submissive to have patience to them. You should always keep in the back of your mind that patience and empathy will go a long way to nurturing and supporting your submissive on their journey.
Good things will always come to those who practice and live with patience in their life.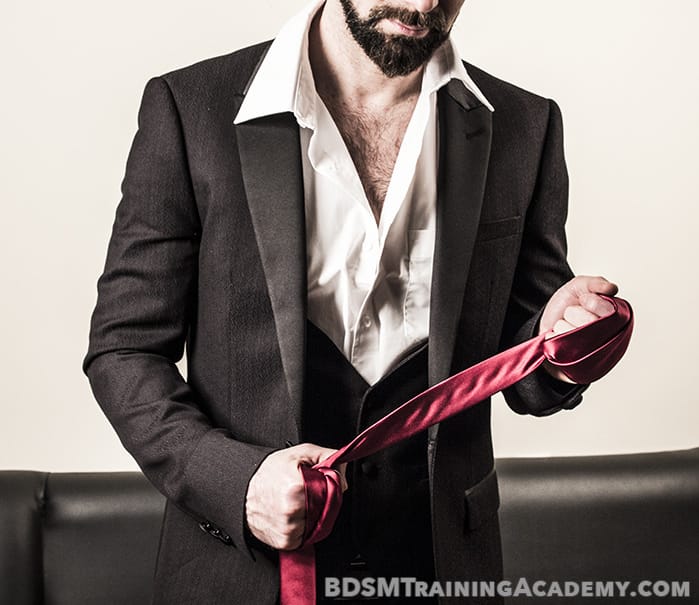 By Master Bishop
The founder of the BDSM Training Academy. Master Bishop has been involved in the Dominant/submissive lifestyle for over 19 years. With a love for education both learning and teaching, Master Bishop has passed on his knowledge and experience to others entering into the BDSM lifestyle for over 14 years.
Copyright 2008-2022 BDSMTrainingAcademy.com
By reading and accepting this article you agree to all of the following: You understand that this is simply a set of opinions, personal experience and anecdotal evidence (and not advice). You are responsible for any use of the information in this article, and hold BDSMTrainingAcademy.com and all members and affiliates harmless in any claim or event.
You must be 18+ years old to read this blog