Please share to help those you know
Master Bishop's Opinion
The simple and straightforward answer is:
Yes, you can date within the BDSM lifestyle.
If dating and getting to know someone before you ever do any BDSM play (and/or become intimate with a partner) is what you need to feel comfortable and safe enough to live your desires than you have every right to live your life that way.
Personally (and this is just My opinion) I think dating and taking the time to get to know someone is the safer way to become involved with another person. Especially in an environment where you might end up completely helpless and at the mercy of another person.
Knowing that your potential partner only has your best interests at heart, so you can completely trust them only comes with getting to know someone over time. Seeing who they are and how they react to different scenarios is still one of the best ways to get to know someone, ie dating.
People can always fake and lie about who they are, but over time their true self will be revealed. So I think it is always a good idea to take your time to get to know someone outside of BDSM before ever choosing to step into a scene with someone.
The more complex answer:
Yes, its true that there are people within the BDSM lifestyle who do not date. From what I have seen there are different beliefs behind this choice. There may be more but from what I have seen:
1) There are people in the lifestyle who are responsible, safe, considerate and take BDSM and any kind of play very seriously. They understand the responsibilities they are taking on when playing, ensure they are always safe and that the people they play with are comfortable at all times. They take great pride in their skills and on giving their play partner's the experiences they are looking for.
They just don't have an interest in being involved in any kind of traditional relationship and/or feel dating does not have a place in a Dom/sub dynamic they might be involved in.
These kinds of people tend to be very accepting and understanding of other people's choices and desires. So even though you may not be comfortable playing with someone you are not dating, this does not mean they are wrong for choosing to live their life in a different way. Just as you want someone to respect your decisions and how you choose to live your life, we all need to show the same respect in return.
The reason I mention this is because I think many of the questions from above stem from a different group of people.
2) Just as in the vanilla world where there are people who only want to have sex (ie get off), there are people in the BDSM world who also only want to get off. Many of these people don't have an interest in BDSM and/or Dom/sub dynamics. In fact, most of their interests are vanilla, they just think they can get off easier in the BDSM world because everybody is so open and comfortable about their sexuality and desires. They think anybody that is so sexually open must also be physically open for business to any and everybody.
If you are reading this, I'm sure you know that just because someone is more open and comfortable with their sexuality does not mean they just sleep with anyone. Well this doesn't stop people who are like this from trying and try they will.
How Can You Determine If They Are Just Looking to Get Off
Anybody that tells you:
* That you don't belong in the BDSM lifestyle because you want to be courted, taken on dates and spend time with someone to get to know them before you ever play
* That you obviously don't understand the lifestyle because you refuse to play with them.
* That nobody dates in the BDSM lifestyle and you are closed minded because you won't play with some random person you just met or have only talked to online for a few minutes.
If they mention any of the above, something similar or try to guilt you for your beliefs, know that they are definitely part of this second group and clearly are just trying to convince you to give them what they want. Which essentially is to get them off.
Just remember, BDSM is an all encompassing lifestyle. It accepts, respects and supports, people of every race, sexual orientation, identity and law abiding fetish known to human kind.
According to people who are just trying to get off the only thing BDSM does not support is dating and getting to know someone. That is ridiculous.
That is why I posted multiple questions from different people, because I wanted to show others that they are not alone. Which proves that there are people who do want to date within the BDSM lifestyle. So the next time someone tells you that you clearly don't belong in the BDSM lifestyle, you know they are lying.
Don't Get Upset…
These kinds of people are everywhere and it is not isolated to BDSM. If you give up on your BDSM desires because you can't find someone to date, you will still face these kinds of people in the vanilla dating pool.
The important thing you need to take away from any potentially romantic interactions with another person is whether you are compatible. If this person is saying they don't want to date or don't believe in dating, obviously you are not a match.
Instead of becoming upset about it, just realize you are not a match and be thankful you didn't waste any more time than was necessary to find that out.
Still Can't Determine…
If they are just looking to get off? Offer your friendship. This person might make a great friend and someone who you could learn from not just about BDSM but about life as well. We can all learn something new from the people we bring into our lives even if it is the smallest lesson. It can still have a huge impact in our life.
A person that believes an individual should only participate in BDSM however they feel comfortable would accept and love to become your friend.
Chances are fairly high that a person only looking to get off, will not be happy with being put in the friend zone as that is the furthest possible point from getting off that they can be. If they reject your offer to become friends they just proved what they were after the whole time.
Again, don't worry because what did you really lose out on? Nothing!
Some horny person, with a terribly self-centered personality, who is only looking to get off. Those kinds of people are not even good at sex, let alone any kind of BDSM activity. So you didn't lose out on anything and they lost out on being friends with you. Sounds like a win/win in My books.
Just be patient and know there are people in the lifestyle who do date and are willing to take the time to get to know you. Like all good things, it can just take time to find exactly what it is that you want/need and for that person to find their way to you in this crazy thing called life.
Have you ever had an experience like this? Do you think you can date in the BDSM lifestyle? What are your thoughts?
Please share your thoughts in the comments section below.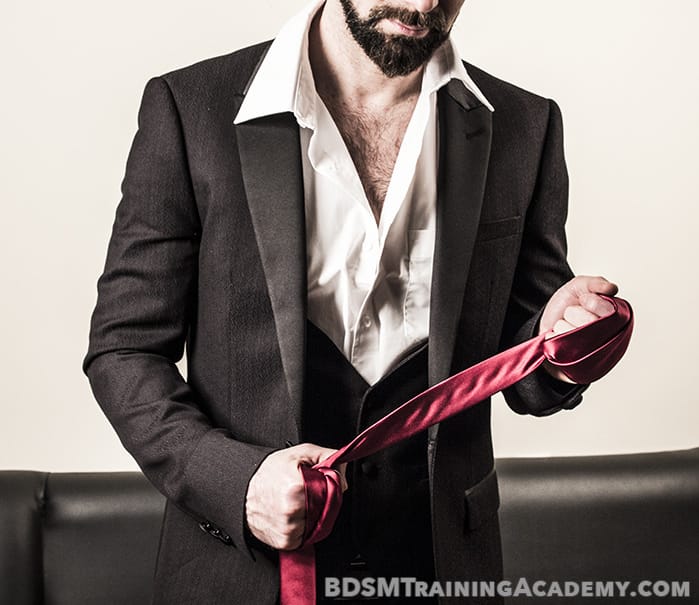 By Master Bishop
The founder of the BDSM Training Academy. Master Bishop has been involved in the Dominant/submissive lifestyle for over 19 years. With a love for education both learning and teaching, Master Bishop has passed on his knowledge and experience to others entering into the BDSM lifestyle for over 14 years.
Copyright 2008-2022 BDSMTrainingAcademy.com
By reading and accepting this article you agree to all of the following: You understand that this is simply a set of opinions, personal experience and anecdotal evidence (and not advice). You are responsible for any use of the information in this article, and hold BDSMTrainingAcademy.com and all members and affiliates harmless in any claim or event.
You must be 18+ years old to read this blog