Welp, there's no nice way of saying it. These are challenging times! Our individual and collective futures are loaded with uncertainty, and feeling isolated from those we love doesn't help.
Luckily for us kinky types, we already hold a number of valuable skills that can help us thrive through these tense periods of lockdown. Here's how you can make the most of them.

Channel Your Inner Dominant

Summon your inner submissive

And the final skill Doms and subs both share...
While there's no safeword to end this quarantine (Wouldn't that be nice though?!) Until it's safe to ease restrictions wherever we are, we can make the most of our strengths to get through this together.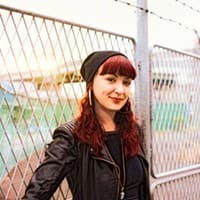 By Molly Lazarus
Molly Lazarus is a sex blogger, kink educator, and erotic fiction author. Her website, Kink Out Loud, serves as a resource for readers who are curious about BDSM or new to the practice. Offline, Molly acts as Volunteer Coordinator for the Bay Area chapter of Kinky Salon. You can follow her on Facebook and Pinterest, or browse her fiction on Amazon.
Copyright 2008-2023 BDSMTrainingAcademy.com
By reading and accepting this article you agree to all of the following: You understand that this is simply a set of opinions, personal experience and anecdotal evidence (and not advice). You are responsible for any use of the information in this article, and hold BDSMTrainingAcademy.com and all members and affiliates harmless in any claim or event.
You must be 18+ years old to read this blog