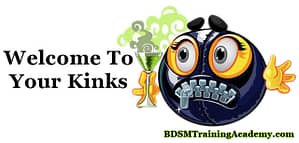 Whether you're in a BDSM relationship now or you simply want to get out and meet more of the BDSM community, there are plenty of events which can introduce you to others who share your same interests. By getting out into the community, you can not only meet other slaves and Masters and Mistresses, but you can also begin to learn more about what you can do to expand your BDSM horizons.
What Kinds of Events are Out There?
If you're in an area with a lot of kink, chances are good you already know this. You might have a certain BDSM gathering place that advertises local events. If not, you might want to head to your local sex supplies store to see if they know anything about local happenings. Most larger cities have some form of erotic events, so if you can't find anything out in your local hangouts, you may want to head to the Internet for help to locate the next big erotic party. Many of these events will be celebratory of a theme or of a certain event in the world, for example, while others might simply be gatherings of certain fetishes or annual kink conventions.
No matter what your interest, there's probably going to be an event out there for you and your partner.
What Happens at These Events?
Small Gatherings: It really depends on the kind of event that you go too. Small rope bondage nights tend to hosted at a person's home with a small gathering of friends and acquaintances. It's a very casual laid back kind of environment, which is why many newbies tend to prefer them as their first event.
Bigger Events: For bigger BDSM events that tend to be hosted at a larger venue (such as a nightclub) depending on the tone of the event, a number of things can happen. Most of these events have a strict dress code. Not only does this add to the flavor of the event, it is also meant to keep the looky-loos out. There are tons of people who are not interested in the lifestyle who would still love to come to an event and just stare at everybody fully exposed and vulnerable. These types of tourists can kill the mood of any event.
Many of these events have a dungeon area which are closed off sections (If the dungeon is not the entire floor space) that people can take part in various BDSM activities with other consenting adults. Responsible events/dungeons will have:
cleaning solution/paper towels for cleaning the equipment after each use
A first aid kit
Safety supplies such as nitrile gloves, EMT scissors, etc
These areas must always be monitored by experienced individuals within the lifestyle at all times to ensure all activities are correctly, safely and consensually performed.
Some events will include performances by couples and groups. These are highly staged bondage or edge play themes mostly, and they can certainly give you ideas for your sessions as well as get you in the mood instantly.
Trade Shows: More often than not, the primary function of a trade show event is vending. You will find everything you could ever think of to add to your dungeon and to your playtime – ropes, chains, paddles, and anything else you might be missing. Some of these shows will also have demonstration classes. This will help to educate you about certain skills, while also giving you a chance to talk to an instructor about a specific query you might have.
Many BDSM gatherings will also have hands on workshops which will help people learn how to play with their partners in a safe setting. You might learn bondage techniques, paddling skills, etc.
What If I'm Uncomfortable/Too Comfortable?
But if you've never been to a BDSM gathering, you might be afraid that things will get out of hand and you won't know what to do. That's normal. Most newbies are afraid they might be pulled into something they don't want to do.
A good rule of thumb is to not play with anybody for the first few events you go too. In fact, you should never play with anybody you don't know and trust (a rule that should never be broken). It doesn't matter how well known the person may be at the venue, if you don't know and trust them you should not play with them.
Many people go to their first event and become so excited that they play with the first person that asks them. This can become dangerous because you don't know this other person and have zero understanding of their ability to perform the agreed upon activity. Is this person trustworthy? You have no idea and if you agree to play with them you will never know until its too late.
Also playing in public is much different then playing in private. There is far more stimulation and pressures that come along with it. Even an experienced Dominant/submissive can get caught up in the atmosphere and lose themselves in the moment. This can cause a scene to go beyond what it was meant too. A submissive can forget to call their safeword and a Dominant might not be able to hear or clearly see signs that show them the submissive is in trouble. Err on the safe side and wait until you have attended a few events before you choose to play at one. Take the time needed to become more comfortable with yourself and the atmosphere.
To help you feel more comfortable, it might be helpful to go with your partner or with a friend. When you do decide to play at a public event, first play with your trusted partner/friend. If you ever decide to play with someone else have your partner/friend there to make sure you always remain comfortable and safe. If you're not sure about what to do about a certain situation check in with an event coordinator.
Going to BDSM events can help you rejuvenate your relationship, give you the opportunity to buy new toys, and allow you to meet others, while also helping you learn more about how to please your partner again and again.
Regards,
Master Bishop
================================================================
Copyright 2008-2013 BDSMTrainingAcademy.com. By reading and
accepting this article you agree to all of the following: You
understand that this is simply a set of opinions, personal
experience and anecdotal evidence (and not advice). You are
responsible for any use of the information in this article, and
hold BDSMTrainingAcademy.com and all members and affiliates
harmless in any claim or event.
================================================================
You must be 18+ years old to read this blog