These days it's not difficult to turn on the internet and get turned on. In the world of endless content, its not hard to get hard. As porn continues to transition in the age of only fans, and erotic literature rides the 50 shades wave, so too erotic audio has found its niche in rise of the podcast and audio book.
It's in simplest terms, its non-visual porn. It's sexy story telling. Its role playing. Its fantasy. Sometimes its just fapping! Erotic Audio is full of all the moans, and sexy sounds of regular porn, without the sometimes distracting visual of un-relatable actors, questions of non-consent, simply a safe a place to let your mind fill in all the sexy blanks.
Auralism by definition is the state of being aroused by sound. Moans, slurps, wet stroking, skin on skin slapping, choking, some or none or all of these might spark something within you. The journey of the fantasy, following along with a story, dirty phrases, even instructional masturbation audios all make up part of the spectrum of erotica in audio.
Autonomous Sensory Meridian Response are sounds used to stimulate particular sensations. Sometimes known as a head orgasm, it feels like a tingling sensation most commonly on the back of the head or neck sometimes in other places. Characterised by soft speaking, usually slow paced, very quiet, highly focused, they include sounds like tapping, snipping, brushing, liquids, scrunching and many more.
Like What You Hear Please Share
So now we know all about the sexiness that is erotic audio – how to incorporate it into our BDSM lives?!
As a submissive, in general terms, when listening to erotica, for me it is primarily a mood setting tool. Sometimes I might listen to a praise audio to drift off to sleep at the end of the night, or to relax. If I want to get off, I might listen to a straight fapping audio, or something dirty. For me the most powerful use of audio in the Dom/Sub relationship, is the ability to remotely trigger sub space.
When I listen to a new audio, it's a journey. When I listen to an existing audio, it's a familiar scene, I know what to expect, how long it goes for. I can then listen to an aftercare audio afterwards. I find aftercare audios are some of the most powerful audios, I have a few go-to ones, that I listen to over and over, sometimes I even have a good cry.
Audio can be an active experience, where the connection between mind and body lives.
As well as listening to erotic audio, either alone or with a partner, making our own audios can be a great way to explore our sexuality, and a fun way to connect.
Ok, so you are hooked, and ready to give audio recording a go?! How exciting – and scary!! That's ok – be brave. Equipment wise, you can use a good mic, and a laptop with lots of expensive programs, but more of the recording artists I spoke with use mostly the trusty cell phone.
The most comfortable place to record is probably bed. You want to be relaxed, I would say don't use the headphones, they tend to crackle – and try not to move the phone around too much – place it somewhere flat, where it won't be bumped or moved (not on the bed). Guys can probably record in a chair, girls your go to position, mounting a pillow, maybe lying on your tummy, but I would say laying on your back is the best rookie position.
Set the mood, take a bath beforehand, light a candle, wear something sexy (that allows easy access). Maybe have some music softly playing in the background (just be aware this may restrict publishing due to copyright).
Ok, you are ready – now what to record….eeek??!!
Always fun, sometimes dirty, even dark – this is your space to be as creative and crazy as your desires take you. Explore every forbidden kink. Daddy Daughter, Non-Consent, the dirty priest, the bad cop.
Submissive's, let your Dom know about those kinky desires. Tops, send a shiver down your submissive's spine. Let your imaginations run wild.
Take your listener on a journey. A re-telling of a sexual encounter. A reliving of a shared moment. That feeling of being teased, of being touched. A desperate need fulfilled, or maybe deferred? Or maybe make one together. Do you want your listener to insert themselves in the frame, or be an observer? The power of audio lies in the narrator describing what is happening in their mind, the verbalisation of what feels good.
People have connected with stories throughout history and even to this day stories are actively digested. So never underestimate the power of a good story.
How to use Erotic Audio in A Dom/Sub dynamic?
Firstly, audio is a great way to trigger subspace, or to start the submission process.

It can be used as a way for a Dom to issue instructions when they cannot be physically present.
Or following instructions in preparations for a scene, or a Dom's arrival.

Audio as a medium is much more portable than visual porn. Its discreet. You can listen in public. Holding your partners hand, going for a walk, both of you knowing what one is listening to, watching the reactions – trying not to react.
A sub could do the same, a little tease for the Dom to listen to, to entice. "I'm at home waiting for you", "Next time I see you".

Audio is a way to share sexuality in your pocket, your naughty little secret, a go to, a tease, a comfort. Like a favourite song they can be a mood changer, bearer of great memories, and a promise of things to come.
To the exhibitionists, a chance to be seen and appreciated as sexual beings. A sub can be put on display to be adored by others, with their Dom's permission. The submissive can show their submission, perhaps their worship of their Dominant. If the audio is shared somewhere that feedback is permitted, the Dom gets the affirmation his sub is wanted by others, but held by only them.

Dirty talk comes into its own in aural recordings. From extreme humiliation, either in the form of self degradation from the masochist, or doled out by the sadist. Talking dirty isn't an exact science, its ok to go at your own pace. Start slow, see what feels good. Ease into it and build the excitement.
Gentle domination works well in this medium as well. Explore your praise kink and delve deep into words of affirmation love language. Send your bottom into subspace with praises such as "good girl/boy", "I'm so proud of you", "I've got you", "You're loved and cherished'. I love to fall asleep listening to my Dom affirming me. 'You are incredible, intelligent, you have such a big heart, you are so beautiful when you are kneeling before me.' Hearing this strengthens our connection. It reminds me of the special bond we share. It's like an audible cuddle, the next best thing to falling asleep in his arms. I feel safe and cherished.

Complimenting the praise kink, is the word of praise in the worship kink. Describe in detail what you are going to do next time you are together. Body worship, 'loving way your fingers explore my body', statements of devotion, 'I am yours to do with as you please', acts of worship, 'sit down and let me crawl to you Master/Mistress'. I love to praise my Dom. I can drop myself into subspace when recoding devotional statements to him. 'I am Yours to use as You please.' 'Thank You for taking such good care of me.' And sometimes dirty, 'I am You fuck doll. A set of holes, exclusively for Your pleasure. To fulfil Your every filthy whim Master.'
Continuing with the softer side of audio, aftercare recordings are fantastic. I enjoy listening to these when I am away from my partner, listening to their voice when we are apart, drifting off to sleep listening to them soothe my busy day away. These are also good in the days after a session for later onset subdrop. Some of the things I like to hear in aftercare audios are, 'You are an incredible lover. Each time we are together I am amazed how our connection continues to deepen. You are like no other I have had before. I am yours for as long as you desire to have me in your life. Thank you for your beautiful submission, it is a gift I am delighted to receive.' Affirmation that I am important. That I hold a special place. Reassurance for when deep emotions arise that reminds me that we are solid, and that I am adored.

Boyfriend/girlfriend audios are usually non-sexual, describing scenes such as lying together watching a movie, 'you look so cute in my hoodie – but who said you could wear that?'.
Finally, audios can enhance long distance relationships, where the top can record a scene and instructions for the bottom to follow. 'Light some candles and kneel on the floor. Visualise me standing above you. I want you to slowly unbutton your top'. Jerk Off Instructions (JOI), or instructional masturbation recordings are a part of this sub-genre. Again, guiding the actions of the bottom.

So go on – what are you waiting for? Throw some earbuds in and let those creative juices flow! Channel your dirty, kinky, cutest self and have ago!
A big thanks to the audio creators who contributed to this article:
Mastersvoice
In My Hands Audio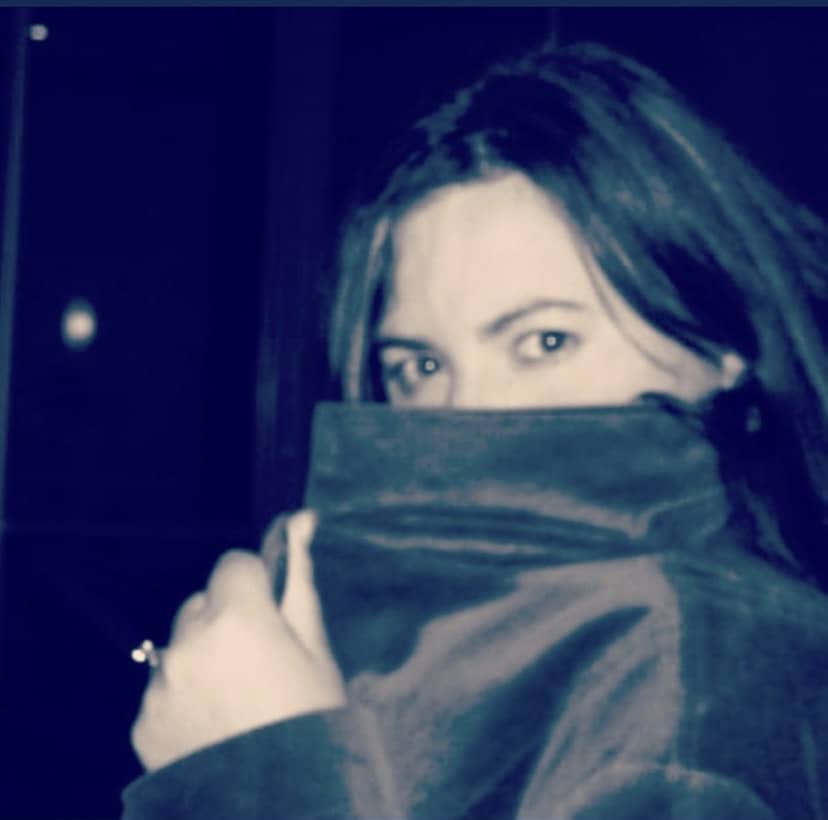 By Illana Maidment
is an author, contributing journalist, and screenwriter, a sub, a little and a slave. In a previous life she stalked the halls of the most powerful boardrooms as an Institutional Banker. Since hanging up the Louboutins she has fallen in love with writing about love. She is know for her often dark, uniquely paced, contemporary fiction. You can find her on Instagram @illana_maidment_writes
Copyright 2008-2023 BDSMTrainingAcademy.com
By reading and accepting this article you agree to all of the following: You understand that this is simply a set of opinions, personal experience and anecdotal evidence (and not advice). You are responsible for any use of the information in this article, and hold BDSMTrainingAcademy.com and all members and affiliates harmless in any claim or event.
You must be 18+ years old to read this blog